Our Products
System Professional
We stock the full range of Wella System Professional hair care products, one of the most popular salon haircare ranges in the UK. Offering the right formulas that directly match your hair type, Wella SP have built a haircare range on experience and proven results. These salon professional products use a combination of shampoos, conditioners, masks and finishers to provide complete care for all types of hair and the innovative formulas are fully combinable to create a treatment as unique as you are. 
Illumina Color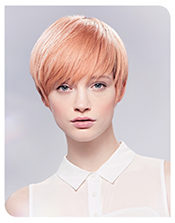 Wella's biggest colour innovation in 20 years, Illumina Color is a premium brand that introduces the wonder of light to your hair. Its sheer colour is luminous in every kind of light with up to 70% more light reflection than its competitors. Illumina Color produces up to 100% grey/white coverage with a sheer result and its superior hair protection formula helps to preserve and enhance the condition of your hair. 
Sebastian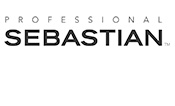 Redefine. Redesign. Refine for maximum effect: gels and oils, creams and clays – there's no limit to what you can create Sebastian is redefining the limits of fearless hair fashion, with versatile, ground-breaking products that revive the industry and style the now. With innovative products, you can create superior styles and transform hair from day to night – professional to provocative, whenever you want.
Nioxin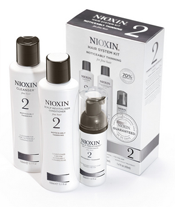 Thinning hair is a problem affecting 50% of people. Many answers on the market are either drug-based or serve to camouflage the conditions. Award-winning Nioxin's holistic approach to thinning hair is very different. It does not aim to regrow hair or hide the issue. The three parts of each Nioxin system's skincare-inspired technology - cleanse, optimise, treat - work together to help nourish the scalp delivering thicker, fuller, denser-looking hair within 30 days. To find out how Nioxin can help your hair, visit the salons where one of our specially trained staff will help choose the right system for you. 
Moroccanoil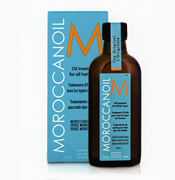 Moroccanoil has created a revolutionary line of care, styling and finishing products that can enhance the way your hair looks and feels. For centuries, argan oil has traditionally been used by women in Morocco to treat hair, nails and skin to counteract the effects of the weather. The argan tree only grows in Morocco and inside the fruit from the tree is argan oil, a powerful anti-oxidant, UV protector and free radical neutraliser. Loved by hair professionals and celebrities, Moroccanoil has taken the hair industry by storm and is the must-have product range. We are the only salons stocking the full range of Moroccanoil products in Dumfries and Galloway. 
GHD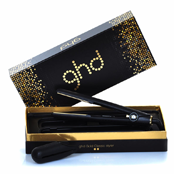 The superb GHD styling range is top of its class in the hairdressing industry. Not only do we use them in the salons, but also stock a range of stylers and gift sets in the GHD range.